New CAD/CAM Milling Tool manufacturer to launch at LMT LabDay Chicago 2018
February 06 2018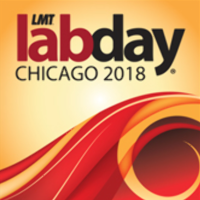 Prima Digital, a new division of renown precision engineering company Prima Dental, are to launch at the LMT Lab Day in Chicago in February 2018.
Following £1 Million of investment in Reseach and Innovation, the appointment of Dr Marilyn Goh, Carbide tool expert and Anthony Gillitt, experience CAD/CAM buisness development manager, Prima Digital will go to market with an Uncoated range designed for Roland machines.
The 'Fit for Roland' range comprises of 2mm, 1mm and 0.6mm milling tool. These uncoated tools outperform the market leaders by 29% thanks to their harder carbide substrate and unique geometry. This improved performance results in a lower cost per crown.
The Fit for Roland range will extend to coated tools later in 2018 and further ranges for other machines and materials will follow.
Visit us on stand at the Hyatt Regency Chicago – B-64 or email [email protected] to book an appointment.
Back to news