Diamonds are a milling tools best friend
February 12 2019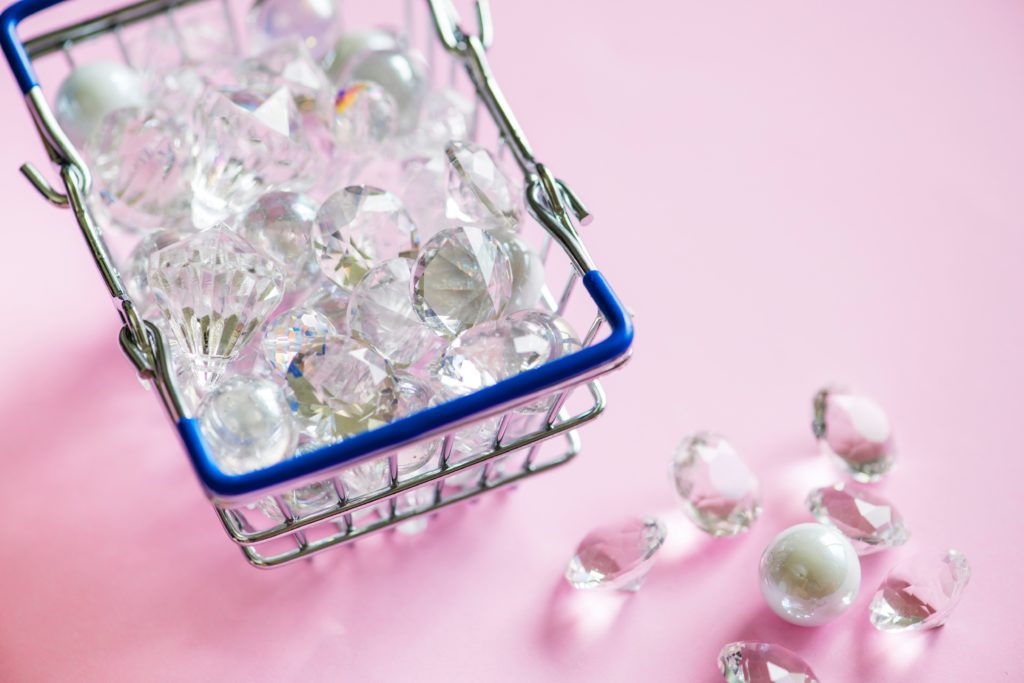 What coating is best for pre-sintered Zirconia?
The main purpose of coating is to enhance tool resistance to wear, which in turn ensures an outstanding milling performance. We take a look in this blog post at how coatings are created, and by using comparisons, advise which coating is most suitable for pre-sintered zirconia.
The three main causes of tools wear are:
Heat generated due to friction between tool and workpiece
Chemical reaction between tool and workpiece
Impact generated on tools
Prima Digital uses tungsten carbide as our tool substrate; the inherent hardness of carbide already makes it a good wear resistant material, but in order to further improve the resistance attributes of a carbide tool, a coating is needed which is harder than the carbide.
This is where diamonds come in. Diamonds are the hardest material known to man, a coating of diamonds is harder than carbide and therefore perfect to use. The way this is produced however varies hugely so we have created the below guide to help to you navigate this.
We also know it can be a bit of a jargon heavy minefield so we have broken down some of the mostly commonly used terms, coatings and methods.
The two ways to create coatings are via PVD and CVD
What is Physical Vapour Deposition (PVD)
Coating is generated via either arc discharge method of via sputtering method
This occurs under high temperature and in a vacuum environment
Some examples of PVD coatings are:
Aluminium Titanium Nitride (AlTiN)
Titanium Aluminium Nitride (TiAlN)
Titanium Nitride (TiN)
Titanium Carbonitride (TiCN)
Diamond Like Carbon (DLC)
There are many physical processes that could be used to generate a DLC coating such as an Ion Beam, Cathodic Vacuum Arc, Pulse Laser, etc.
A common drawback of PVD generated by arc method is having droplets on tool surface as shown in image below. The non-conformity of the surface means it will not have the same degree of strength across the entire surface.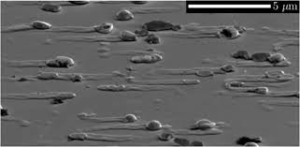 Chemical Vapour Deposition (CVD)
Coating is generated via chemical reaction of precursors e.g. gases and the resultant is deposited onto the surface of the tool
The main CVD generated coating is the diamond coating
Some companies used Plasma Assisted CVD to produce DLC coating
Coating a glance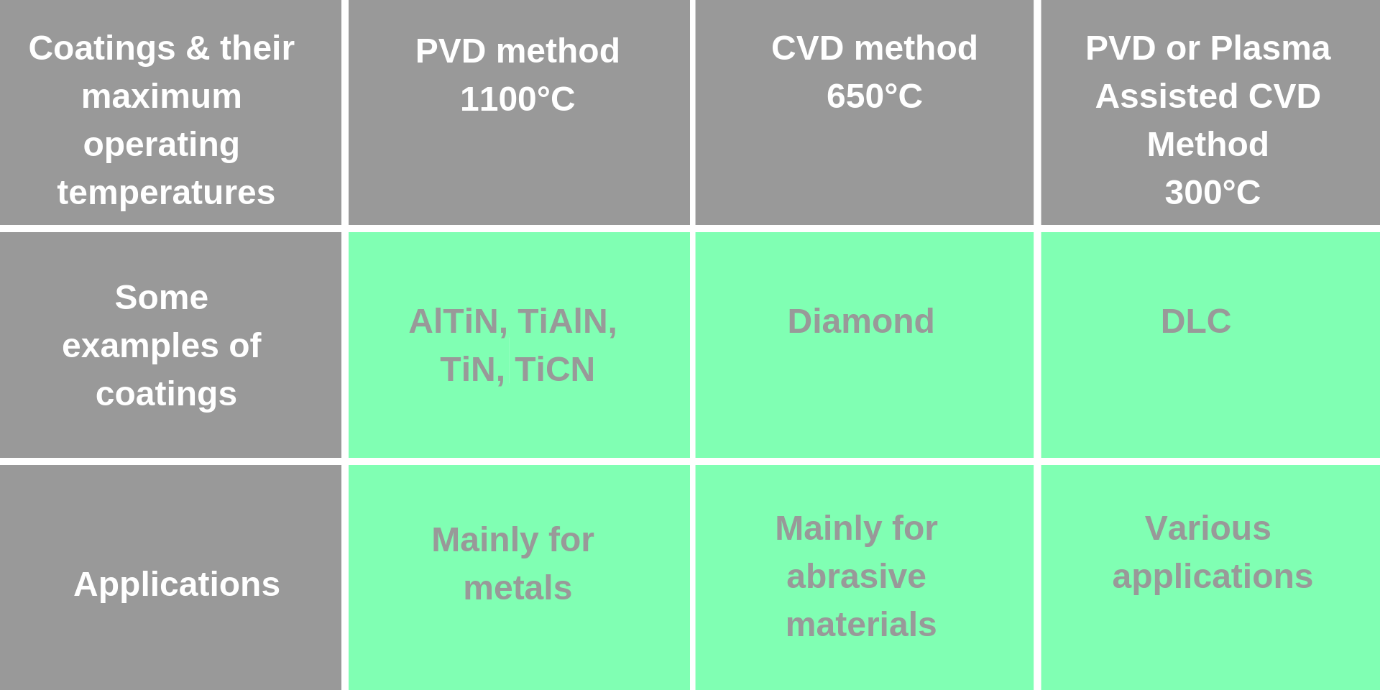 What is the best coating for pre-sintered zirconia machining?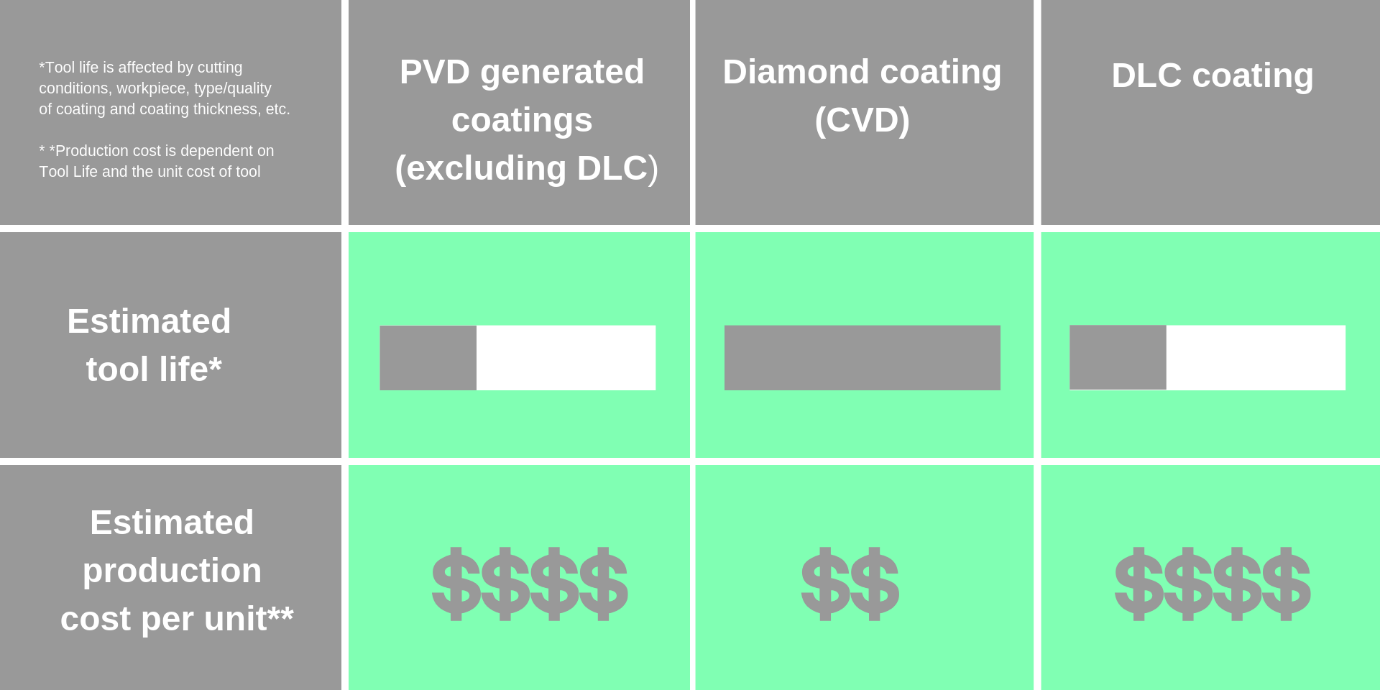 Prima Digital Coated Tools
Our Prima Digital coated tools use CVD, the grading of our coating is the highest possible and we have up to 10x the thickness of diamonds than our competitors. Our coating does not chip.
Which means for the consumer the life span of our coated tools is second to none. Long tool life equates to greater time milling, and more fundamentally, a reduction in unit cost.
Back to news